June 26th, 2020
Intoduction
One of the issues I've run into using the binary installation of ROS2 Foxy on macOS (Catalina and newer) is you have to allow all the dylib files one…by…one…because they are not by "identified developers". Since the OSR group are not distributing signed binaries, macOS will try and be extra careful and not allow these dylibs to run. This is smart and secure behavior by the OS but it'is kind of annoying especially when you are a developer and you know exactly what you are running. If you installed ROS2 Foxy using a source installation, this behavior doesn't happen since YOU are the developer because you compiled the binary on your own system.
To get around this, you have to allow every dylib used by the program binary, which can be confusing to newcomers since there is no option to override this behavior. The following guide will show you how to override this.
WARNING: If you do not know for certain who provided the binaries you wish to use, do not give it permission to run on your system!
Step 1
For example, when trying to open rviz2 through the command line, you will run into this a lot pop-up window below a lot. You don't want to move the binary to the trash or just close. Our fist step in getting around this is to open up the "Security & Privacy" option in the "Settings" app. Press the Lock symbol at the bottom left of that window to allow you to change permissions.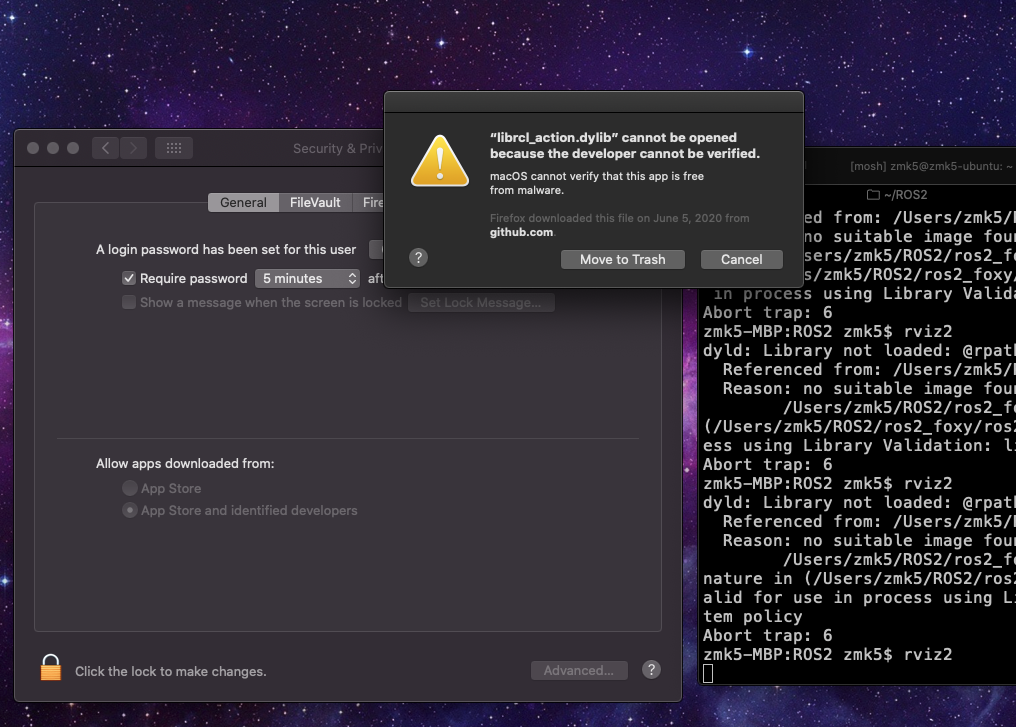 Step 2
The option to allow the dylib will only show up when you close the small pop-up that had the warning (press "Cancel"). You will then see an option to allow the dylib in the "Security & Privacy" window as shown in the picture below. Now press "Allow Anyways".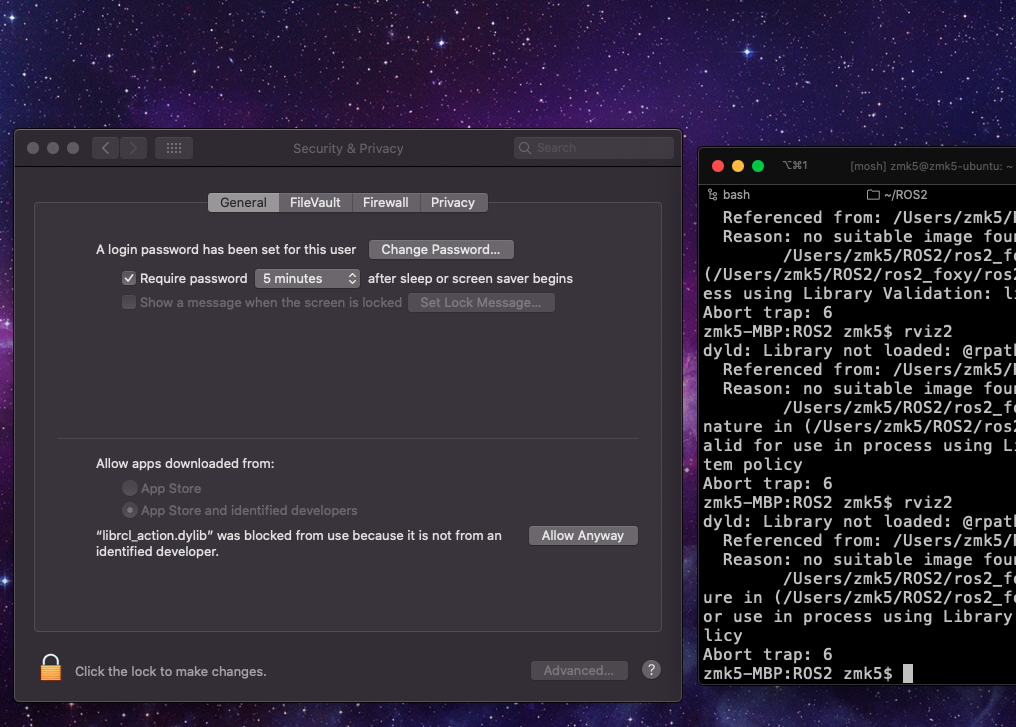 Step 3
Run the command in your terminal for your program again (in my case rviz2) and the new pop up warning will give you an "Open" option as shown below. Press "Open" and continue with what you were trying to open.
Some executables require lots of dylibs, so you will be repeating this a lot…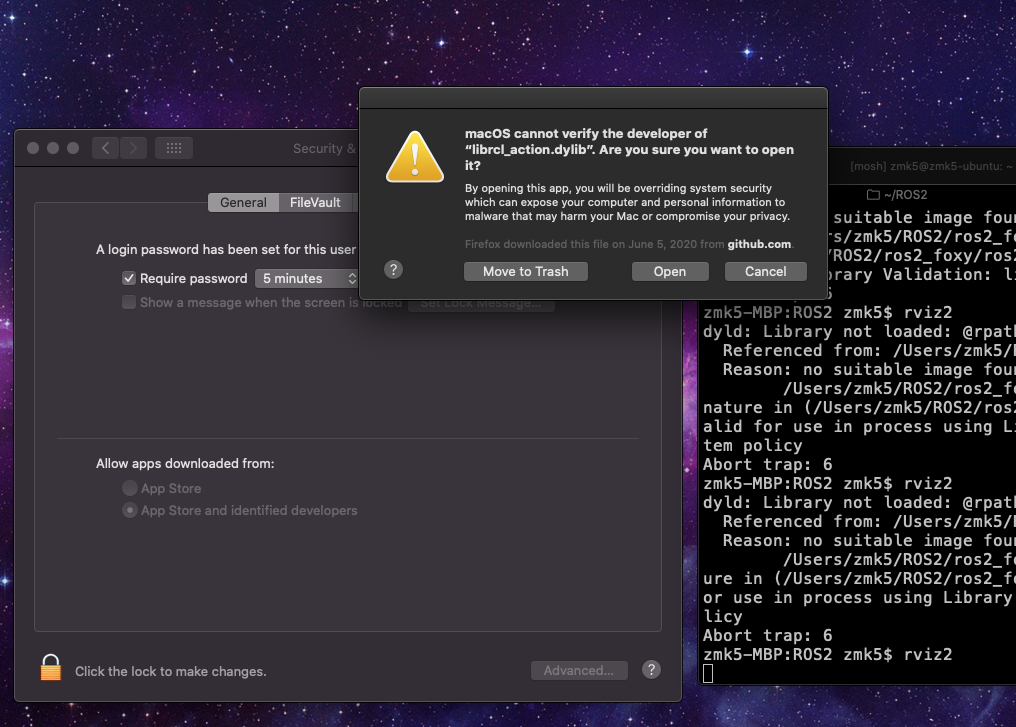 Hope this helps! Just remember to be care to not use this on binaries that you do not know about!